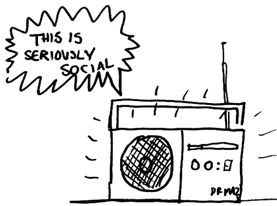 Social media, by its nature is social. This means that everyone is potentially a journalist or commentator.
Right in the hub and buzz of the now, these are exciting times. To your right are links to some of my journalistic endeavours. You may also find and listen to me on BBCRadio in the North East as one of their acclaimed and self-promoted social media commentators.
This is a role I take seriously, is a constant delight and means I get to play my favourite game of one day being on BBCRadio4.